Our Team
Patrons
Charles Fowler: Former chairman of an international fund management group, Charles is an expert in investing in emerging economies. He started his career as a barrister after graduating from Oxford, before moving into the financial world. He is currently Chairman of the Human Values Foundation, an educational charity which helps young people develop moral, emotional, social and spiritual values. He has been a keen supporter of Giving World for many years.

"Giving World is a brilliantly simple concept. It provides a very practical way for businesses to support worthwhile causes, and at the same time to do their bit to reduce the squandering of the world's resources."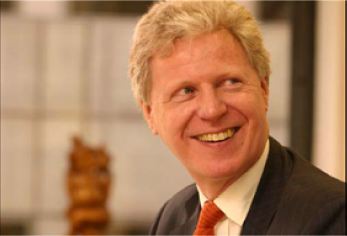 Therese Grankvist: Singer / songwriter Therese has scored number 1 hits across Europe. Therese has worked with Dannii Minogue and chart topping DJ and producer Stonebridge as well as headlining festivals across the World including Sydney's legendary Mardi Gras. She came to the notice of record giant Sony as a determined 16 year-old who sang into its answer machine in a bid to catch their ears. It certainly worked. Her career really took off and she has hit the number one spot in Russia, Poland, and aged 19, she topped the charts in all of the Nordic countries.
Therese has generously written and composed a song for Giving World: "When I heard about the charity and work that Giving World does, I just thought wow what a great idea. It's a fantastic way of helping needy people all over the World by sharing what we don't need and putting it to positive use."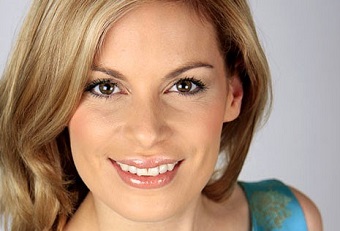 Staff
Rama Bhalla – Founder/Director
Following University, I landed the role of Office Manager at a textile company. Nine years ago I co-founded Konnect9 and co-developed the www.givingworldonline.com website. I love travelling, reading and writing.

The overall aim of Giving World is to provide a platform for diverting the surplus resources to the poorest and most needy people.

Quote: "The purpose of life is to live a purposeful life."
Sujata Sabharwal – Founder/Director
Leicester-born, I graduated in Business & Finance and then went into a number of managerial/financial/business support roles before co-founding the charity with my sister Rama. My interests include reading, travelling, listening to music and eating chocolate, occasionally all at the same time!

Quote: "If you don't like something change it, if you can't change it, change the way you think about it."
Philip Nicholls – Web Officer
I have a bachelor's degree in Physics but also enjoy chemistry and mathematics. I also have knowledge of PHP, which I learned as a hobby, but continue to develop. I enjoy most things geeky, particularly maths, computers, sci-fi and graphic novels. I'm also a big fan of American Football and like to Snowboard (when I can!).

Quote: "One of the universal rules of happiness is: always be wary of any helpful item that weighs less than its operating manual." (Terry Pratchet)
Bindu Majithia – Office Manager & Corporate Marketing Officer
As a member of the Institute of Credit Management, I have worked in various fields from finance to marketing in the corporate sector and my personal business. I came to Giving World Online as a Trustee from its humble beginnings and can't think of a better place to volunteer my time. The charity has since grown which has provided an opportunity for me to work as a Marketing Officer. I love reading, travelling and making a difference in people's lives.

Quote: "Be the change you want to see in the world," Mahatma Gandhi
Jo Watson-D'Ovidio – GIFTED Programme Manager
I have a Fine Art degree and creativity has always been an important thread in my life. I try to be creative in my approach to work, which has mostly been with adults and children in an educational setting. I have lived in France, Italy and Switzerland, and found the experience of learning about unfamiliar cultures interestingly challenging. I am happiest when I am outside and I love sharing food and laughs with family and friends.

Quote: "Creativity is the catalyst for change"
Vinod Chauhan – Warehouse Operative
I have volunteered for different charities and food banks in the past. I enjoyed helping people who are less fortunate than me and I think working for Giving World gives me a better opportunity to help more people. I have also worked as a caretaker at a school.

Quote: "Think positive and positive things will happen."
Tim Clarke – Warehouse Operative
I am currently doing a warehouse apprenticeship at Giving World, which is teaching me different ways on how to work in a warehouse environment and teaching me how Giving World works as an organisation helping charities.

I'm a big fan of sports, supporting the mighty Leicester City. I also have a keen eye for fashion and ear for music.

Quote: "Every dog has its day" – Tony Montana
Louise Woolley – GIFTED Administrator
I have always loved helping people and naturally progressed more into this field throughout my career and previously trained as a teaching assistant, specialising in one to one support for special needs.
In my spare time I can usually be found in the fantasy world of a good book or indulging my rather eclectic love of all things music.

"Together we can change the world, just one random act of kindness at a time" – Ron Hall
Linda Davidson – Volunteer
Linda had a career change to join the launch team of BBC Worldwide's beeb.com and then BBC Online. Headhunted to launch E4 and then to lead the global digital distribution at Discovery Networks before broadening her base as European IT Director, Strategy and Operations for Discovery.

Linda lectures in digital innovation and is a popular keynote speaker on futurology. She also helps companies to navigate the world of digital innovation. As part of Legend Engage, Linda runs the social marketing operations for international FMCG brands. Linda is passionate about the work Giving World does and is a volunteer and fundraiser. Linda also mentors young adults into education and work, and for this she was shortlisted for the Woman of the Future award 2014.
Matthew Higgins – Volunteer and researcher
Being in the fortunate position of a marketing academic, previously at the University of Leicester and now The Open University, I've always sought to support and learn from the practices of public, charity and cause focused organisations.

For over a decade I've worked closely with Giving World and Personal Care Packs through a series of student projects, programme evaluations and supporting strategy development. It is one of the real pleasures of my job that I can support and introduce others to the work of the charity. Especially one which is innovative in outlook and passionate in their commitment to supporting their beneficiaries.