Time for a Spring Clean?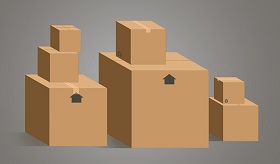 Aside from helping over 300,000 people living in poverty in the UK, and provide life chances to our disadvantaged young people, there are many business benefits to donating too.
We understand that surplus is a natural part of business, however with our service we can ensure your business has an ethical way of disposal, as well as reducing the cost of wastage.
We have been running the charity now since 2001, and over the last 17 years we have refined and designed our free services so they are as frictionless to businesses as possible to enable them to donate easily.
All the goods, absolutely 100% of them, are distributed free of charge to those that need them the most in the UK. We never use them for anything other than charitable purposes, so your brand equity is totally protected.
Meanwhile, we can report on the impacts your donated goods have had, both from a social and an environmental impact. This is an independent verification of your businesses Corporate Social Responsibility aims and can give your business PR-able social and environmental credentials.
If that wasn't enough, there are also tax benefits to donating your surplus. If you donate your trading stock to benefit people in need then your limited company will pay less corporation tax.
In addition, you can claim full capital allowances on the cost of equipment, like office furniture, computers and printers that is donated.
This kind of equipment is most usually used by the 5,000 charities we have connections with. As most of them are providing hyper-local front line support in their communities they usually have tiny operating budgets, so this kind of equipment is highly sought after.
So there you have it, a bucketful of business benefits for donating your surplus goods to Giving World.
If you want to start donating please contact Bindu on 0116 251 9777, or at bindu@givingworldonline.com