Mental Health Awareness Week – Kamila's Success Story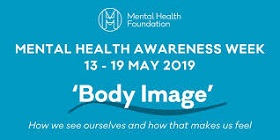 It's Mental Health Awareness Week. All week businesses, media outlets and schools are doing their bit to raise the profile of mental ill health, and make it everyday acceptable and visible.
A sense of belonging is at the heart of mental ill health, that we're not good enough, slim enough, witty enough, clever enough to belong and be accepted.
The need to belong is a fundamental characteristic of all societies. It's a need as strong as the need for love and the need for water.
This is also true of adults who have learning disabilities, with up to 40% having mental health issues.
So a few years ago we started to run a skills development programme for adults with complex needs, such as learning difficulties, mental health needs and physical disabilities, to gain self-worth, friends, employability skills and a place to belong.
It's called GIFTED - Get Inspired For Training, Employment & Development.
In our structured workshops of 8, 16 or 40 week placements, participants work as a team in a simulated warehouse environment to process products before distribution to other vulnerable people.
In doing so, they scale complex and significant barriers to confidence, personal motivation, self-esteem and gain important employability skills. It's been a really powerful force for good in all of our participants' lives.
Employability skills can be used locally by businesses which is also a powerful force for good in creating diverse and cohesive communities.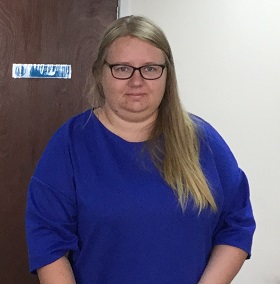 This is Kamila.
Jenny Pike, Social Services Enablement support, said of Kamila soon after she joined the GIFTED workshops at Giving World: "She's blown me over; it's really nice to see Kamila now presenting herself as a confident young woman. Motivation was a huge challenge for Kamila but now she feels motivated to come to Giving World: she never misses a session."
Jenny noticed that Kamila's body language had changed and that she holds her head up and her outlook is brighter.
In addition Kamila learnt to travel to and from the workshops on the bus on her own, which means she is independent again.
Kamila says of her experience on the programme: "It helped me be more active and motivated as I wasn't going out before. I've improved skills like time-keeping which was important for me as I was only sleeping at home and I wasn't doing anything. I've also improved my ability to work in a group and I'm learning team leadership skills which will be useful for me in the future as I want to return to full-time work in a warehouse."
And in less than 12 months, Kamila has achieved just that. She is now in her second job since completing the Giving World programme.
If you want to find out more about our GIFTED programmes please email jo@givingworld.org.uk.