It's beginning to look a lot more like The Giving World Christmas Appeal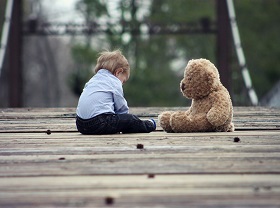 So, is it now legitimately OK to talk about Christmas and not get the 'it gets earlier every year' Paddington Bear hard stare?
Well we think it is, especially as we only have 15 weeks to the big day and we've got more than 120,000 children who will be living in temporary accommodation this Christmas who Santa won't be able to find.
We've been collaborating with businesses for 17 years now to fight poverty in the UK to transform the lives of children and families. Not just at Christmas but every single day of the year.
In 2017 we distributed 1 million products to 336,646 people living in poverty. We reached beneficiaries in all regions across England, Scotland and Wales and saved 2,795 tonnes of CO2e emissions from landfill (equivalent to 931.7 million plastic bags).
We have been able to achieve all of this because of you - it seems that all of the people that make up the incredibly successful businesses that sponsor us have the same shared values and a shared mission with Giving World.
Companies like The Otter House Group. Sarah Portman said: "The Otter House Group is delighted to support such a worthwhile cause and to put residual stock that would otherwise have been destroyed, to good use. We hope to be able to continue to help Giving World for many years".
And Chris Effendowicz, Managing Director at Droyt Products Ltd: "This fills me with confidence that you guys really do what you say you do. I will make sure when we have further goods available that I get in touch with you to arrange another donation".
The best bit about this, is that all the millennials that we want to be employed also espouse our shared values and will only work with companies that have the same values.
So we're relying on you to come through again for our children this Christmas by donating your unwanted surplus and end of line stock.
This is what we need please:
Toys
Gift Items
Household products
Clothing
Cleaning Products
Toiletries
Healthcare
Books/DVDs
Stationery
Promotional Items
Not only do you get to make a child's Christmas (you really do), your business will also be achieving Corporate Social Responsibility targets, and saving on storage costs and landfill tax.
We'd say that was a win-win.
If you have surplus to donate please contact Bindu on 0116 251 9777 or email bindu@givingworldonline.com.