Donate Surplus for Tax Benefits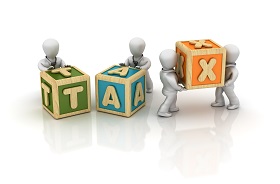 We are about to spring forward into British Summer Time and that can only mean one thing: yes, it's time for a Spring Clean.
If you are a business that is stock taking, clearing out your warehouse or rebranding – please help us by donating your surplus stock.
It will have a huge benefit to reducing poverty and deprivation right here in the UK.
Your donations don't just help transform the 13.4 million lives living below the poverty threshold across the UK. It will also help your business by becoming eligible for Corporate Tax benefits.
Tax Benefits to Corporate Donors
When your company gives to a charity like Giving World for good, it pays less Corporation Tax if it gives/donates items it makes or sells ('trading stock').
Specifically, if your company donates its trading stock to a charity, under S105 CTA 2009 you don't have to include anything in your sales income for the value of the gift.
This means you get tax relief on the cost of the stock you've given away. Or, in other words, you can reduce your taxable profits by the full cost of the goods.
There is no requirement in the legislation for your company to make a formal claim for this relief as it applies automatically.
If your company is VAT-registered, you'll need to account for VAT on the items you give away. Your accounts team should be able to deal with this quite easily.
Donating goods to charity is an efficient way to (considerably) lower your general tax bill, whilst disposing of overstock in a more environmentally friendly way than landfill or incineration.
This Is How It Helps
All the goods, absolutely 100% of them, are distributed free-of-charge to those families that need them the most in the UK.
Annually over 300,000 people in the UK living in deprivation benefit from over 1 million business surplus products, saving thousands of tonnes of CO2e emissions from landfill.
We never use them for anything other than charitable purposes, so your brand equity is totally protected.
If you would like to donate your surplus stock please contact bindu@givingworldonline.com
Thank you.
P.S. The clocks leap forward by one hour on Sunday 31st March at 1am.