Can we talk about Christmas please?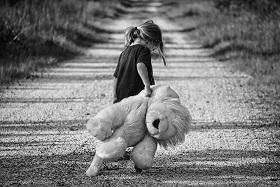 Can we talk about Christmas please? No really. We're not kidding.
We know it's ages away, and the sun is shining so brightly it's hard to imagine cold, crisp winter nights, the magic of fairy-lights and sparkling packages tempting us from under the tree.
However, for many children a magical Christmas with a tree packed with gifts is hard to imagine at any time of the year, and especially at Christmas.
Last Christmas, a shameful 120,000 children were homeless in the UK. That's four children in every school.
In addition a staggering 4 million children live in persistent and severe poverty in the UK, and for most of these children Christmas day is just another day of grinding poverty and need.
To meet this need, we are launching our Christmas appeal early this year. And we need your help please.
Last year our donations helped 336,646 of the most vulnerable people in our communities. You donated a total of 1,015,477 of almost entirely brand new surplus goods that needed to be disposed of. This saved your businesses a combined 2,795.3 tonnes of CO2e.
Please can you help again by donating your unwanted samples and end-of-line stock to support not only vulnerable children, but also people suffering from Alzheimer's, people fighting cancer, disabled children, the elderly and women fleeing domestic violence. We also support people visiting food banks.
Your donations make such a difference, especially at Christmas time. If you can donate, or know a business who could donate before October 31st please contact Bindu on 0116 251 9777 or email bindu@givingworldonline.com to find out more.