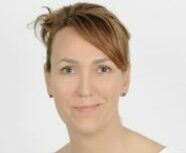 Hilary has a diverse career, from nursing in the UK to Dental Office Manager in Dubai, and sales development across the Middle East. And then to embracing health through teaching yoga, meditation, and spiritual healing modalities. I just love the concept of Giving World, making use of others excess and giving to those in need. I have an altruistic nature, love to share life's experiences and knowledge, and always at hand for those in need.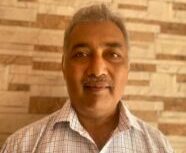 Narayan has worked extensively in the local community in Leicester. Now retired from working at a local school, Narayan enjoys long walks and spending time with his family. He now spends his time between India, where he grew up, and Leicester. A long time advocate of Giving World, Narayan has been on the Board since the charity started 20 years ago.
I retired from nursing in 2017 having worked in the operating theatre at Christie Hospital, Manchester and later in general practice for 25 years. My relationship with Giving World started with Konnect9 and has continued through the development of Giving World and Patient Care Packs. I was asked to help as clinical advisor for the Patient Care Packs and invited to join the Board in 2012. My charity experience started by collecting and shipping unwanted NHS medical equipment to clinics in Gambia in 2008. This prompted me to register with Giving World and try and help small local charities in the UK. Since relocating to Anglesey in 2019 I am now involved with local fundraising for Marie Curie. My own projects reflect the philosophy of Giving World of zero waste and I make handicrafts from recycled fabrics to sell to raise funds for local charities. If it can be reused or repurposed then it shouldn't be going to landfill.
My philosophy is: know the difference between want and need.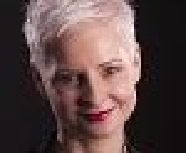 Responsible for launching multiple TV stations and nominated for the Woman of the Future award in 2014, Linda lectures in digital innovation and is a popular keynote speaker on futurology. She helps companies navigate the digital innovation world and runs the social marketing operations for top FMCG brands.
"Be the change you want to see in the world," Mahatma Gandhi