Who we help
50% of beneficiaries are vulnerable and disadvantaged children, young people and low-income families.
4.1 million children in the UK are being brought up in poverty. Two thirds live in working families.
Families can find themselves in poverty because of a major change in circumstances, such as a change in job, personal situation or loss of a loved one.
Devora lives in Manchester. A few months ago Devora was suddenly made redundant, just as she was working her way through a difficult and heart breaking divorce. As a newly single mum with two young children, Devora was thrown into a frantic job search, so that her children would have food to eat and a roof over their heads. But with bills mounting and her benefit claim stalling, Devora needed all the help she could get.
"All the baby products have been very helpful. I use them for my baby and my toddler. Thank you very much."

Devora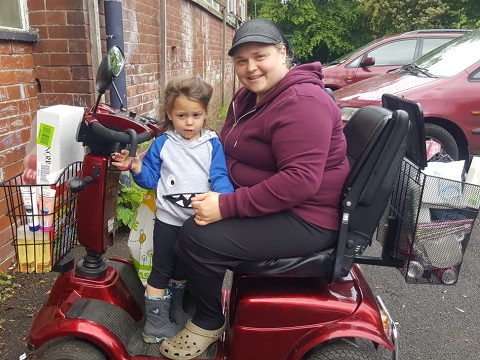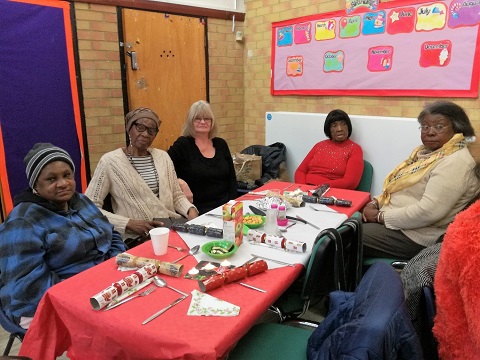 An elder's club in Islington
Lonely and frail elderly people in Islington receive Christmas gifts and food parcels. One of club members had recently lost her husband, she said: "No one has ever done this for me before, it means such a lot to know that people care about me."
Supporting children with life-limiting illnesses
The simplest of products can bring so much joy as play specialists make creative use of business surplus masks and photo frames at a Children's Community Hospital.
"We had some box frames with wrestling masks in them. The play specialists have put them to good use – the masks are helping children who are worried about blood tests as they put their mask on and are brave super heroes! And the frames have been used as part of play therapy with children who have life-limiting illnesses. The picture shows how imaginative the children can be. Thank you for allowing us to use these items with the children."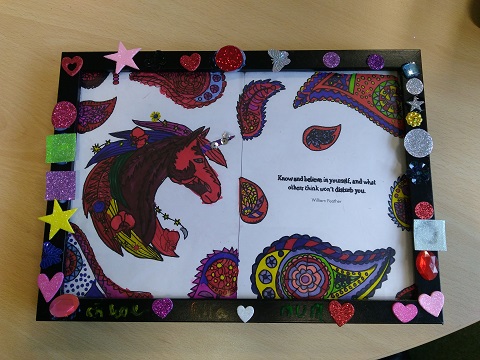 The information we require:
Contact us with:
A list of items available, including quantities
Pictures of the items
The dimensions and estimated weight and value of the items
Any further instructions