Weekly volunteering sessions helping vulnerable adults to engage in a meaningful activity.
Packing Saloon
Packing Saloon is a drop-in session at Bradgate MHU, Glenfield Hospital. Socialise and meet new people while processing care packs for use by patients in hospitals around the UK.
What beneficiaries say
'As an inpatient my confidence had been knocked. The Packing Saloon helped me get to the next stage of applying for jobs in mental health and share my experiences. I like coming here.'
Susan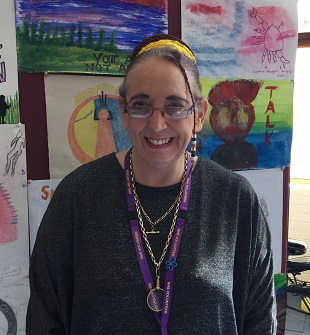 What our partners say
'The Packing Saloon provides an off ward activity to build up our patients' confidence and participate in an activity that is not just about themselves – it's about helping others. It gives them a sense of purpose – they enjoy giving back to the service and making a difference to those in need.'
OT, Bennion Centre, Bradgate MHU
Packing Lounge
Packing Lounge is a drop-in session at Giving World LE1. Socialise and meet new people while processing surplus items donated by business, supporting deprived communities in the UK.
What beneficiaries say
'I really like it here because I like helping. I like meeting new people and getting to know them better. Volunteering may help me to get a job in the future'
Jestej