Jordan's Success Story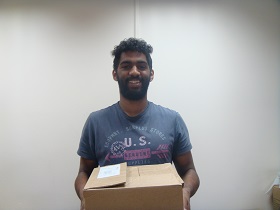 "My personal goals were to improve my confidence. Also, my leadership skills but that can only come from improved confidence. I feel that GIFTED has helped my leadership skills and taking control. My mum recently commented that I was confident when she overheard me talking on the phone. Having emailed my CV I am waiting for an interview for an IT apprenticeship. I'd also like to continue to support the programmes at Giving World." Jordan
Since improving his confidence and leadership skills at Giving World, Jordan has secured a Christmas job in a warehouse, completed his Level 2 Painting & Decorating course, volunteered at Barnardo's and completed an IT Diploma.
Laura's Success Story
'Experts by Experience has helped me tremendously in the wider world by not being afraid. I have learnt to be adaptable, talk to new people and not be worried. I've learnt how to help people with difficulties and having my own disabilities has led me to be more understanding. Giving World is a safe, comfortable and well supported environment and has enabled me to deal with the unknown and show me what I can achieve. In the future I would like to do more volunteering or a part time job.' Laura (pictured left)
Laura is now a learning support assistant for adults with learning difficulties on Leicestershire County Council courses.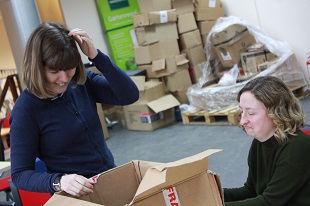 Read more about…