GIFTED:
Get Inspired For Training, Employment & Development
GIFTED is a supported employability skills development programme for adults with complex needs to gain life and work skills. Adults with physical disabilities, learning difficulties, or mental health needs work as a team in a simulated warehouse environment to process products for distribution to other vulnerable people. The programme comprises structured workshops where participants are encouraged to have a go, test their capabilities and gain new skills.
GIFTED Workshops:
Basic Skills &
TES (Training in Employability Skills)
Free 8 and 16 week employability skills programmes.

Experts By Experience

Free 40 week peer mentoring skills programme.

Mingle

Free monthly socialising and sharing drop-in group.

Warehouse Skills

Free AIMS accredited warehouse skills programme.
Impact:
Watch the video of our 2016 pilot programme
The programme is highly successful.* Participants make a cup of tea for themselves and others for the first time; travel solo for the first time; count past 20 for the first time; and make their first friendships. They laugh with each other, challenge each other, and drink tea with each other; all the while sorting and packing goods for a family or person that they are helping. Rather than being helped they are helping others. The power of that simple notion cannot be underestimated.
*University of Leicester Evaluation, 2018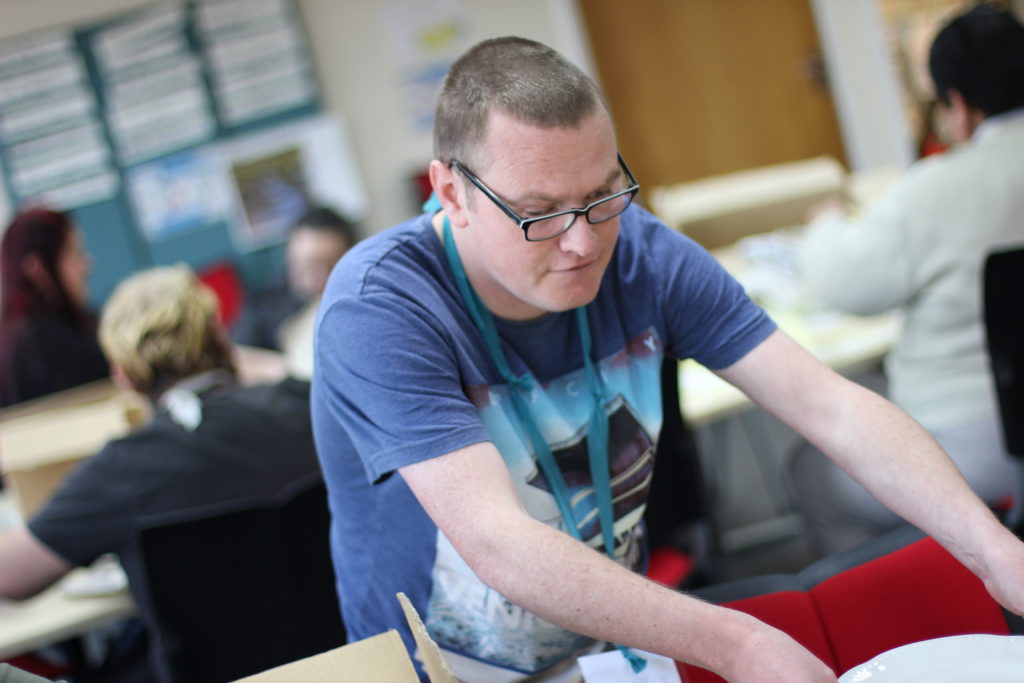 "I have come a long way, I can do so much more than before. One of my goals was to improve my writing skills. Being on Experts by Experience has been a good experience, it could help me with a job in the future. It's given me the courage to want to do something, mix with other people and not stay at home".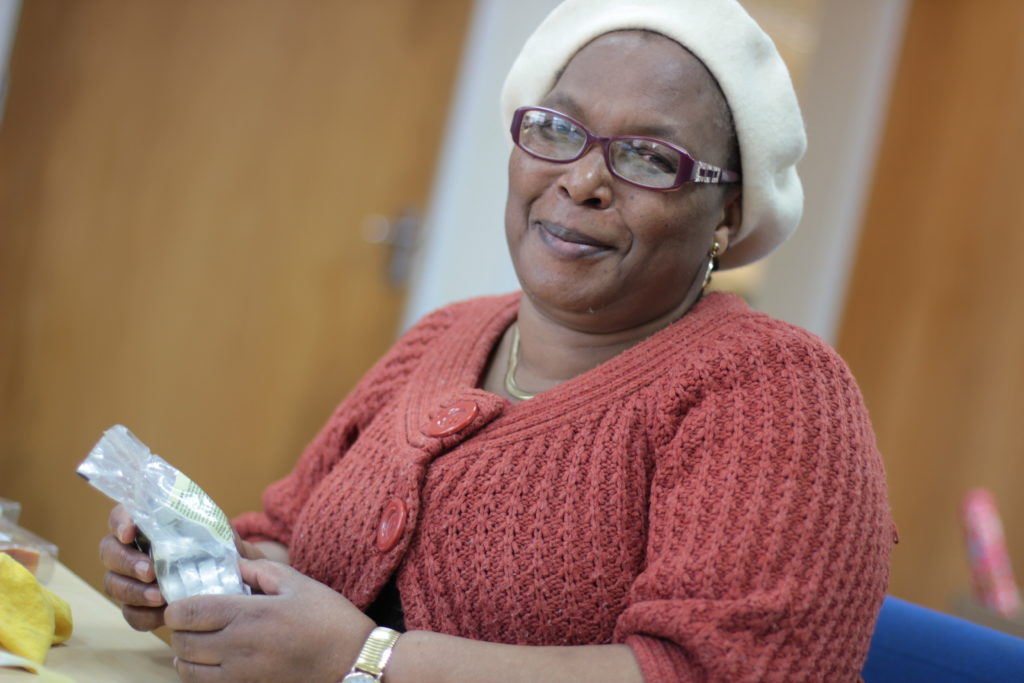 "TES gave me confidence and strength which I didn't have when I started coming to Giving World. I couldn't go outside or talk to anyone. I joined Expert by Experience because I wanted to maintain the confidence and strength I'd gained. It has kept me active and given me a focus and guideline that has made me believe I can do more.".
Who can join
Unemployed adults aged 18+ with learning difficulties, physical disabilities or mental health needs.
How to join
Through your support organisation (Social Services, Charity, Training Centre, Job Centre etc).